Emily Bett Rickards regresa para el episodio final de #Arrow
Es oficial: Stephen Amell, protagonista de Arrow, ha anunciado este viernes que Emily Bett Rickards estará presente en el final de la actual temporada 8, cuando el drama de superheroes del Arrowverso concluya definitivamente a principios de 2020.
There'll be a lot of news coming out about our final episode over the next few months. I prefer when you hear it from us. Welcome back Emily. pic.twitter.com/YlVpgoPWLi

— Stephen Amell (@StephenAmell) November 1, 2019
En marzo, Rickards anunció inesperadamente su salida de la serie insignia del Arrowverse y dijo en Instagram: "Felicity y yo somos dos muy unidas, pero después de las [temporadas] una a siete nos despediremos".
La última aparición como regular de la serie fue en el final de la temporada 7. Cuando ese episodio llegó a su fin, Monitor (LaMonica Garrett) apareció en el futuro cercano de Oliver y Felicity para recabar el trato que él y Oliver hicieron durante el crossover de "Elseworlds" del año pasado.
El multiverso requería que Oliver ayudara a Monitor a prevenir lo inevitable, salvando innumerables vidas en el proceso, a pesar de que Oliver estaba destinado a morir al hacerlo.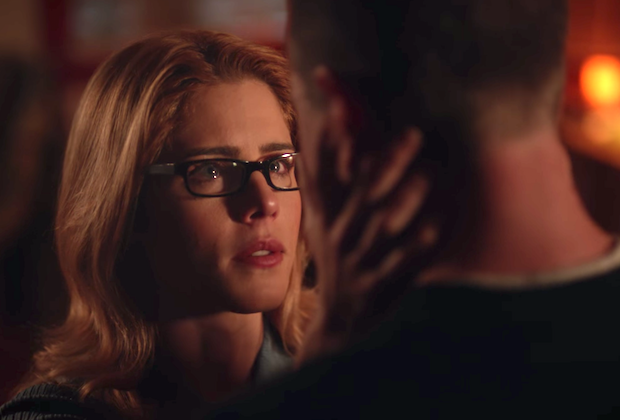 Décadas más tarde, después de visitar la tumba de Oliver con Mia y William adultos, Felicity se encontró con el Monitor para ser llevado … a alguna parte…
El final de la serie de Arrow, el décimo episodio de su temporada de despedida, comenzó a filmarse el 31 de octubre y se estrenará a principios del próximo año 2020.